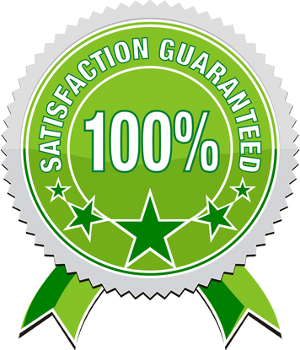 Testimonials
DNA Ancestry Testing in Kenya
The ancestry test helps you to find out your ancestral origin. We offer 3 types of ancestry tests:
The paternal lineage test
The maternal lineage test
The DNA origins test
The paternal lineage test uses Y-chromosome testing to find out one's paternal haplogroup and hence reveal your ancient paternal heritage. A haplogroup is one of more than twenty major groups that comprise the human race. Women who seek to understand their paternal lineage ancestry can submit a sample of their immediate paternal ancestor (their father) or paternal uncle, paternal grandparent, or brother. The maternal lineage test is available to both men and women and tests their mitochondrial DNA (mtDNA) to reveal their ancient maternal heritage. This test is based on the fact that both men and women inherit their mitochondrial DNA only from the mother. It is this mtDNA that is tested to generate a haplogroup that traces the maternal lineage back to the maternal founder of their clan. The DNA origins test tells you the Percentage of Ancestry from 4 different population groups - It lets you know how much ancestral DNA you have from African, European, Asian, or Indigenous American people.
Why Test with Us?
Our rates are affordable Our tests are conclusive with up to 99.9999% accuracy Our services are highly confidential and discreet We provide 24/7 online and telephone customer support Our tests are based on non-invasive sampling (cheek swabs, nails, hair, chewing gum, and other non-invasive samples) Our friendly support staff will help you every step of the way We have fast turnaround times – results are available for collection in 35 working days Our lab is staffed with highly trained and experienced scientists We have the ability to deal with complicated cases Quality control is assured through triangulation in an AABB-accredited facility
Pricing
| | | |
| --- | --- | --- |
| Type of Test | Cost | Comments/purpose |
| Paternal Lineage Test | 20,000 Kshs. per person | Determines your paternal lineage. |
| Maternal Lineage (mtDNA) Test | 20,000 Kshs. per person | Determines your maternal lineage. |
| DNA Origins Test | 20,000 Kshs. per person | It lets you know how much ancestral DNA you have from African, European, Asian, or Indigenous American people. |
Samples & Participants
Buccal swab (mouth swab) samples from the individual to be tested are needed. For the paternal lineage test, females can submit samples of their immediate paternal relative e.g father, paternal uncle, paternal grandfather, or brother.
Results
Results will be available for collection 35 working days after receiving all your samples
Home DNA Kits
Report
Your DNA test report will list your haplogroup, which represents the area of the world your ancestors came from. It also contains raw data, called a haplotype, for your Y-STR DNA test that you can use for further research in many publicly available databases and ancestry projects. The packet will include:
Your haplogroup designation
A personalized map depicting your ancestors' journey and where they initially settled in the ancient world.
Your Y-STR profile (raw data) for the paternal lineage test.
Your mtDNA raw data for the maternal lineage test, listing the differences between your sequence and that of the revised Cambridge Reference Sequence.
Facts about your haplogroup, including which parts of the world you can find your "genetic cousins" and famous people who share the same haplogroup as you do.
Payments
You can make payments to our bank account: A/C name: Bioinformatics Institute of Kenya. Bank: Chase Bank, City Center Branch. A/C No:0012342070001. The Paybill number for payments via Mpesa Paybill is 789190 and the account number is 0012342070001.