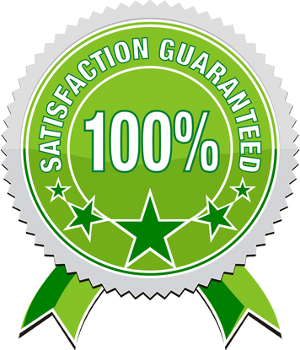 Testimonials
Our Business
We are in the business of truth – we reveal the hidden genetic truths inherent in each one of us for the benefit of humanity. Our pharmacogenetics services detect variations present in individuals and this helps doctors predict a patient's response to a given drug and prescribe only effective and safe drugs. It also helps doctors to individualize treatment, thereby reducing losses and deaths associated with adverse drug reactions and ineffective medications. Our Ndoa Poa Program looks for genes for hereditary diseases such as sickle cell anemia in couples intending to marry. We tell them their likelihood of having children with such diseases and empower them with information on how to take care of those children should they decide to get married and have children. Our Healthy Kids Program screens newborn babies for diseases such as phenylketonuria (PKU). By detecting such diseases early, proper intervention programs are put in place that help the children lead normal lives. Our DNA testing services provide irrefutable proof for paternity, maternity, and ancestry determination. Our DNA sequencing services are useful for researchers, academia, students, doctors, and professionals in the agricultural, biomedical, and biological fields. Vumbua, Africa's premier biotech makerspace, is at the forefront in advancing biomedical research. Currently, we are a collaborating center taking part in world class research on the influence of genetic and epigenetic factors on breast cancer and substance abuse. View our research projects here. Whatever we do, we tell the truth well. This cliché therefore bears repeating – we reveal the truth, the whole truth, and nothing but the truth. And tell it well.
Our People
Our people come from diverse backgrounds from all around the world, are highly trained, and are passionate about advancing healthcare through emerging technology. Keeping together, working together, and sharing the core values of hard work, integrity, and value creation for our clients is what makes us stronger. Together. This cliche therefore bears repeating - that our people are our greatest asset.
Our Partners
We are good at what we do. Very good. This is because we have partnered with established names worldwide. Our partners include Universal Forensics, an AABB-accredited facility in the USA; Baby Genes Inc., a CLIA-accredited facility; and Karmagenes, the leading provider of psychological DNA services. We also have strong linkages and partnerships with strong brands in and outside the country.
Our Clients
We serve many ordinary people daily whose primary quest is to become better people by discovering the truth about themselves and those they love. We are also a preferred provider of training & genomics services to esteemed institutions such as The Kabete Veterinary Laboratories, Sugar Research Institute (SRI), The Kenya Agricultural and Livestock Research Organization (KALRO), and several local institutions of higher learning in East Africa. It therefore bears repeating that we are at the forefront of promoting the adoption of modern skills in bioinformatics, genomics, and biotechnology across the continent. We are in collaboration with centers such as The Aga Khan Hospital and Mount Kenya University on ongoing NRF-funded research projects on the genetic and epigenetic influences of breast cancer and substance abuse in Kenyan populations.
Our Location
We are located in Embakasi - the home of Coca Cola, Kenya Airways, and other world-class institutions. At the heartthrob of Nairobi's Eastlands district, we are daily exposed to the needs of the ordinary citizen and this serves as a great inspiration to us, pushing us each day to leverage state of the art technology in innovation of solutions that will make life better for the many ordinary people