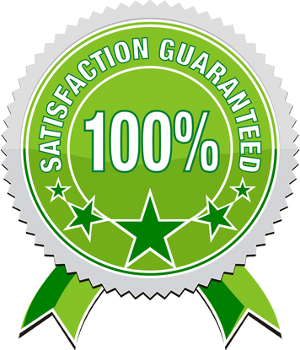 Testimonials
Skin Care DNA Analysis in Kenya
What makes your skin to age? What makes it to form wrinkles, thin, become dehydrated or leathery, darken, sag, get stretch marks, become itchy and red and develop freckles? What makes it to discolor, scar, get blemishes, and become dull, hollow, and lifeless? Why won't skin care products that work well on other people not work for you? How best can you make your skin healthy, glowing, flawless? Restore that sheen and get your sexy back?
Your skin is unique and what may work for another person may not work for you. This is because your genetic makeup is unique to you. For example, twin studies show that 60% of skin aging is due to genetic factors. Some of the genes that influence skin wrinkling include the wrinkle formation factor 1 (1P31.3), wrinkle formation factor 2 (6P21.32) and the anti-wrinkle promoter (3P25.2). People who express the first 2 gene variants and under express the last gene tend to age quickly and have thin and dehydrated skin with, lots of fine lines and wrinkles . Their skin is usually hard, has reduced elasticity and enhanced collagen breakdown, and wrinkles prematurely. However, they can minimize wrinkle formation by invigorating elastin, collagen, and hyaluronic acid, reducing the levels of hardened collagen, among others using customized topical and or supplemental ingredients. Professional interventions such as reduced sugar diet, use of hydration fillers, and skin needling can also help.
Our skin care DNA test analyzes your skin's sensitivity, pigmentation, elasticity, and collagen quality. DNA analysis of your skin also reveals your skin's antioxidant capacity, propensity to form fine lines and wrinkles, and sun protection abilities. Based on the genetic results, recommendations on the topical and supplemental ingredients as well as professional treatments ideal for you are provided. Depending on your unique genetic makeup and skin needs, we provide authenticated, professional solutions that are scientifically proven, that are customized just for you, and which will bring back the glow in your skin.
Why Test with Us?
Our rates are affordable Our tests are conclusive with up to 99.9999% accuracy Our services are highly confidential and discreet We provide 24/7 online and telephone customer support Our tests are based on non-invasive sampling (cheek swabs, nails, hair, chewing gum, and other non-invasive samples) Our friendly support staff will help you every step of the way We have fast turnaround times – results are available for collection in 35 working days Our lab is staffed with highly trained and experienced scientists We have the ability to deal with complicated cases Quality control is assured through triangulation in an AABB-accredited facility
Pricing
| | | |
| --- | --- | --- |
| Type of Test | Cost | Comments/purpose |
| Skin Care DNA Test | 20,000 Kshs. per person | The skin care DNA test analyzes the genetic makeup of your skin and provides customized skin care recommendations best for you. |
Participants
Cheek swab samples from the person whose skin is to be tested are required.
Results
Results will be available for collection 35 working days after receiving all your samples
Home DNA Kits
Payments
You can make payments to our bank account: A/C name: Bioinformatics Institute of Kenya. Bank: Chase Bank, City Center Branch. A/C No:0012342070001. The Paybill number for payments via Mpesa Paybill is 789190 and the account number is 0012342070001.