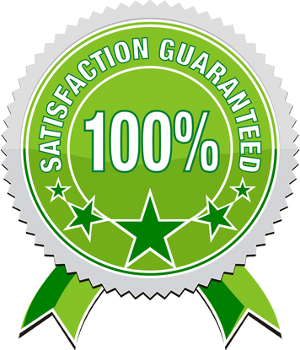 Testimonials
DNA Banking Services
We are happy to announce that we now offer DNA banking services. Banking your DNA ensures that your DNA profile is stored securely and is available for use when required in future. Banking your DNA can assist in the following instances:
Protect your estate from illegitimate claims by providing indisputable scientific proof. The stored DNA sample will assist to identify if people claiming your assets or inheritance of your property are actually related to you Help in identifying relatives who have gone missing. Genetic material from missing persons can be obtained and matched with the stored DNA profile to help identify relatives of the missing person Personalized Medicine - doctors may determine the best treatment plan for you using stored DNA from your family. Data from stored DNA can help know the optimal dosage level, efficacy, and tolerance of drugs used to treat cancer and heart disease. Prevent cases of body exhumation when one passes away and there's need to confirm whether the deceased was related to people claiming kinship or inheritance Help your offspring to determine their predisposition to genetic conditions. This can help diagnose or cure medical conditions in your offspring. Help in identifying people such as soldiers who work in high risk professions when they go missing or fall victims to an attack Create a Lasting Memorial Keepsake of Your Loved One. DNA has the entire blueprint of a person and having a memento containing the DNA allows families to capture all the data about the person and establish an everlasting connection
We can either store your DNA sample or your DNA profile. We will issue you with a DNA banking certificate that allows only the person who you authorize to have access to the sample. Your DNA will be kept secure for 15 years. Clients who have done tests with us previously can have their DNA profiles stored indefinitely at no cost.
Why Test with Us?
Our rates are affordable Our tests are conclusive with up to 99.9999% accuracy Our services are highly confidential and discreet We provide 24/7 online and telephone customer support Our tests are based on non-invasive sampling (cheek swabs, nails, hair, chewing gum, and other non-invasive samples) Our friendly support staff will help you every step of the way We have fast turnaround times – results are available for collection in 5 working days Our lab is staffed with highly trained and experienced scientists We have the ability to deal with complicated cases – 44 marker test Quality control is assured through triangulation in an AABB-accredited facility
Pricing
| | | |
| --- | --- | --- |
| Type of Test | Cost | Comments/purpose |
| 44-marker test | 17,500 Kshs | A single DNA profile from a mouth-swab or non-standard sample. |
Participants
Only your own sample is needed. This test follows a chain-of-custody process so proof of identity will be required and home kits cannot be used. Participants will need to physically come to the lab and sign the DNA Banking Agreement
Storage
Profiles are stored in a secure database and samples in at least two freezers located in two separate locations.